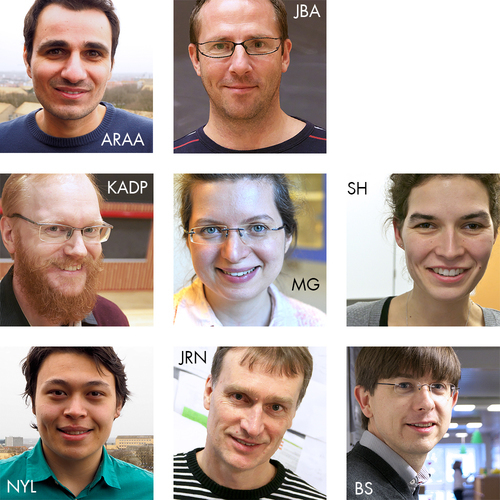 The following researchers from the section for stereology and microscopy participate in CSGB:
Abdel-Rahman Al-Absi, PhD student
Johnnie B. Andersen, honorary associate professor
Karl-Anton Dorph-Petersen, associate professor
Monika Golas, associated researcher
Stine Hasselholt, postdoc
Nick Yin Larsen, PhD student
Jens R. Nyengaard, professor
Björn Sander, associated researcher
The AU-bio group plays a key role in CSGB as a forum for testing and validating methods developed in collaboration with the three other participating research groups.
The research plan for the second funding period of CSGB involves a new imaging modality, focused ion beam scanning electron microscopy (FIB-SEM). By means of FIB-SEM biological objects with a resolution of 5 nm or less can be visualized. The aim is to study synaptic vesicles, using this imaging technique.
The AU-bio group follows closely the development of two novel microscopy techniques, Clarity and Cubic, and study their implementation. These tissue clearing techniques, that have appeared during the last years, are compatible with various microscopy platforms and open up new opportunities for studying subcellular structures and molecules.